About Us
Flavorful Foresight
Even in the early years, Edmund McIlhenny knew he had something special. The popularity of TABASCO® sauce was quickly spreading across the Gulf Coast, and by the mid 1880's, the product was making its way around the world.
To support the company's seismic growth in modern times, Edmund's great-grandson, Paul McIlhenny, created the first Country Store catalog in 1987. His hope was to provide quick, convenient access to TABASCO® products for hot pepper sauce fans all over the globe — without having to step foot in a grocery store.
Alive and Thriving
Today, that dream lives on. Operating as an extension of McIlhenny Company, the TABASCO Country Store® is both an online hotspot and brick and mortar meet-and-greet for one of the world's most recognizable brands. In each of our physical locations, you'll find exclusive TABASCO® pepper sauces, gear and collectibles not available anywhere else.
The Products You Love
Our number one goal at the TABASCO Country Store® is to connect the fans to the sauce — whether that be through bottles of Classic Red, soft pepper pajamas or a bold piece of kitchenware. From iconic products and cooking supplies to exclusive apparel, tailgating gear and more, our shelves are stocked with an ever-evolving list of goodies that are sure to light up the eyes of any hot sauce fan.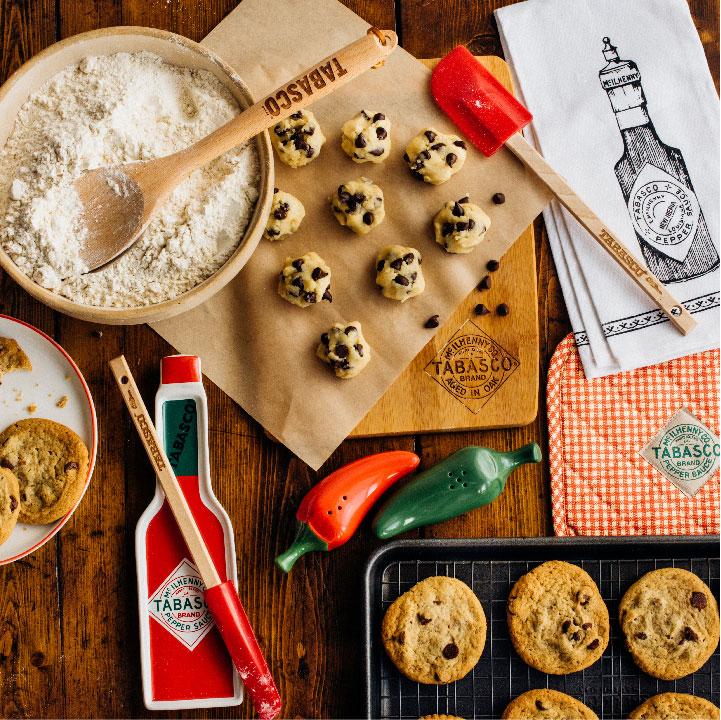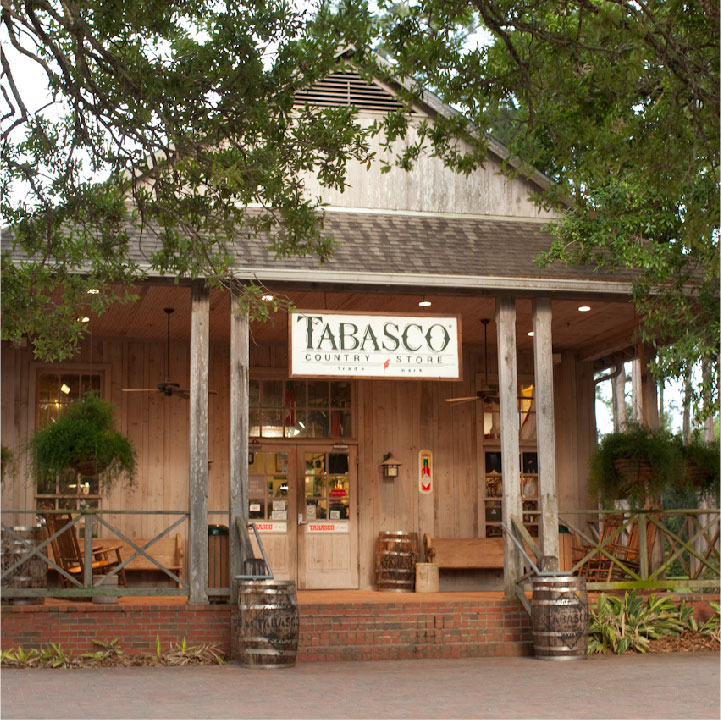 The Places We Call Home
Each TABASCO Country Store® offers its own special twist on products for a unique visitor experience. The first is nestled right next door to the world famous TABASCO® sauce factory on Avery Island. It's a brand experience like no other — and one you likely won't forget.
To find our second location, mambo on down to St. Anne Street in New Orleans for a full selection of TABASCO® sauces and souvenirs. If you're passing through the Big Easy, it's the perfect place to get a little taste of everything the TABASCO® brand has to offer.
Get Lost in the Sauce
Come see the TABASCO® brand like you've never experienced it before — deep in the majestic wilds of South Louisiana.
---